Balance Training with THERA-Trainer balo
We have recently acquired a new therapy device for balance training called THERA-Trainer balo. It will help patients to improve and expand the different ways of exercising dynamic balance and postural control.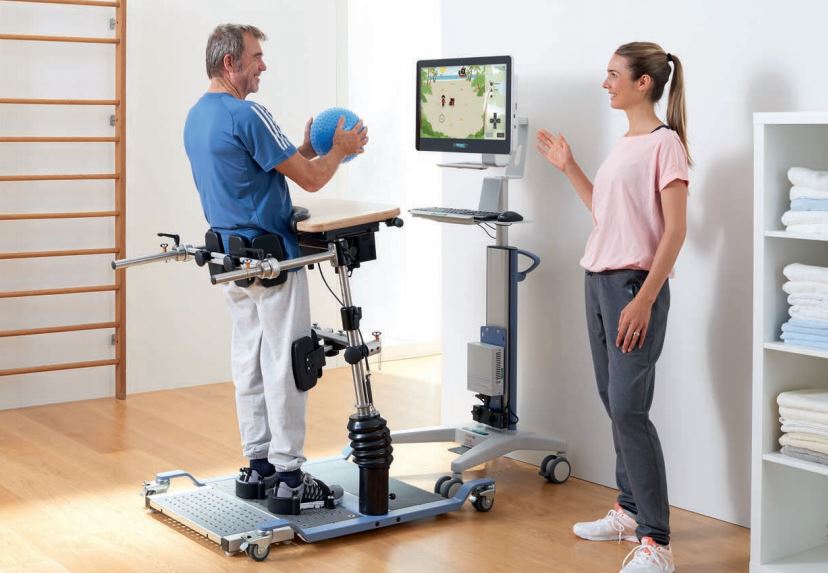 With this trainer, our patients with little or no core stability (high risk of falling) can exercise effectively and also safely. It is also perfectly suitable for wheelchair users, making it a very useful training device here in our rehabilitation centre.
To get the best out of the training we have also aquired THERA-Soft which is a therapy and documentation software to be combined with the training on the THERA-Trainer balo. The computer and sensor based software provides biofeedback illustrations and movement exercises that support relearning motor skills. It provides very valuable data that allows for detailed analysis and evaluation of the training.
This is an active and meaningful balance training, that also comes with fun and motivates patients!
For more info on the THERA trainer, you can read more on the manufacturers website here.